Long Beach
San Antonio
NYC
There is a Pinj Pong table in the park, but no paddles, or balls. Tompkins Square Library could be the place to loan these items.
Seward Park
Harlem
67th Street
Other Manhattan Public Spaces Adjacent to Libraries
Sometimes a NYC Parks Department Park will not be the closest public space to a library. For example:
The New York Restoration Projects El Catano Community Garden(below) at 171 East 110th Street, is directly across from the Aguilar Library( 174 East 110th St)
A new library is being built on the site of the old Donnell library. It is about 150 feet away from the 31 West 52nd Street Privately owned public space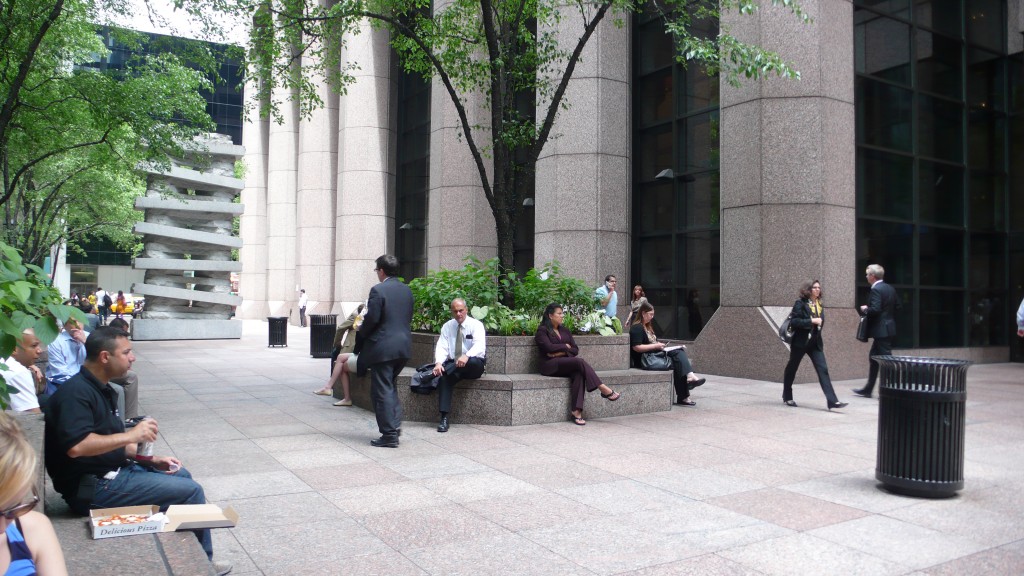 Queens...
NYC Libraries within 3 Minutes of a Park
Of NYC''s 220 lobraries about 70 are within 3 minutes of a park or other open space